Well we decided to go to the Orange County Fair last night. Angry Husband's BFF, Eric, was supposed to go with us. But alas he said he had no funds. He's a college student again.
So anyway, we packed up the kid and went on our way. Good thing Angry Husband was listening to the radio at the right time. They said there was a sig alert on the freeway leading up to the Fair. I had to backtrack it through local neighbors. AH told me that it was a good thing that I had some inside knowledge. The Fair is in the town that I work in.
We had free tickets, thankfully, since my mom lives near the Fair. She gets a bunch of free tickets every year.
We entered the Fair and came across this awesome sand display. The Fair's theme is cheese.
Then we came along this baby cow, who was born on Tuesday. Soo cute!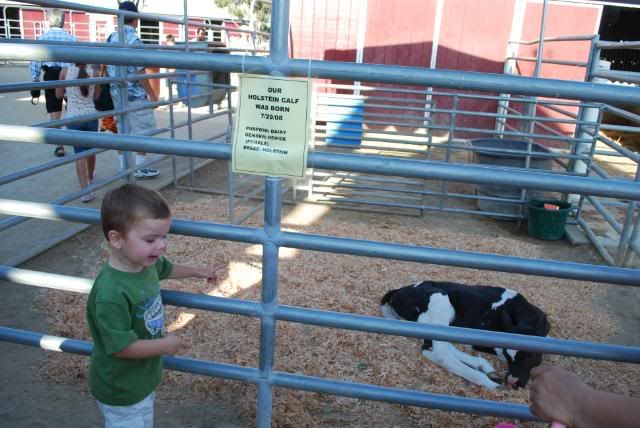 Angry Toddler really liked these tractors in the kid's area. Unfortunately, they took of the pedals, so AH had to push him around.
And OMG, there were soo many food places. I had to take pictures of all the Fair food. I only got a lemonade, but AH and AT got some Funnel Cake.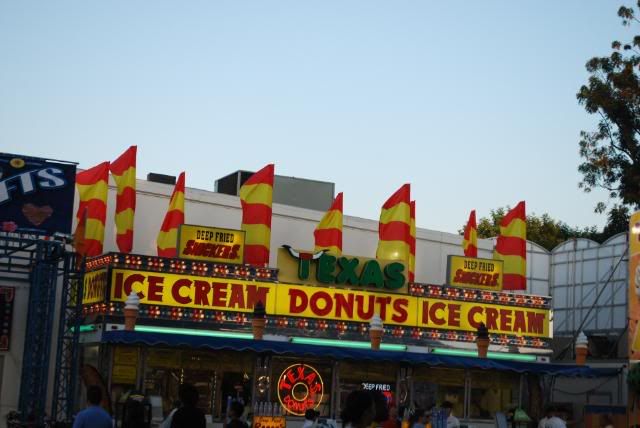 The US Marines were out trying to recruit. I had AH take a picture of me and AT in front of their Hummer. I wish I would have known about my bulging pockets. I had my Blackberry in my pocket.
And I had to take a picture of the sky at the Fair on the way out. They have this ski lift rigged above the Fair. Angry Toddler kept asking to go on it. I was like "hell to the no child". I swear this kid has no fear.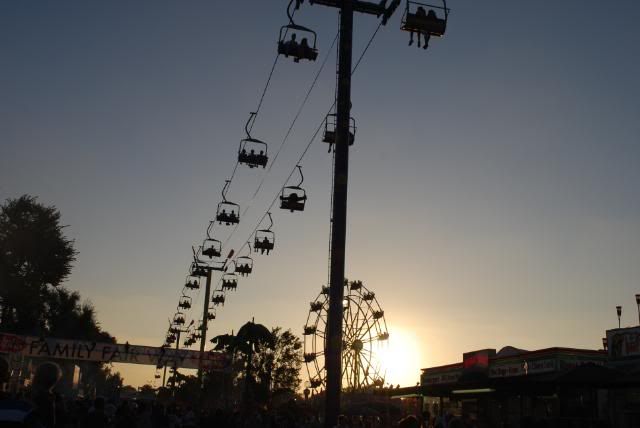 We were there for about 2 and a half hours. It was enough for us. I think we might go back this weekend though, cause AH's cousin is coming into town.