Just an FYI, Juicy Couture runs small people!
So I was very excited when the Nordstrom Anniversary Sale started. Cause they had some Juicy on sale. Now that I'm getting a little smaller, cough cough, less fat. I thought I would try on some Juicy.
I got this Juicy Couture Hoodie. Unfortunately, they didn't have my size in the store. All of the almost too fat for Juicy people, must have grabbed the XL's the first day. So I had to order it online.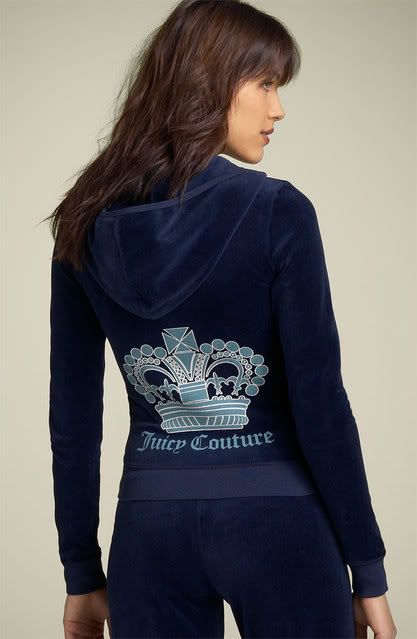 No, I didn't get the pants. My ass does not look like the girl's in the picture, that's why. I'm not that confident yet.
Anyway, my hoodie must have come on Monday, when I was working my marathon shift. Cause I found the Nordstrom box in the garage. I opened it up, tried it on, and it fit perfectly. I will wear it with jeans.