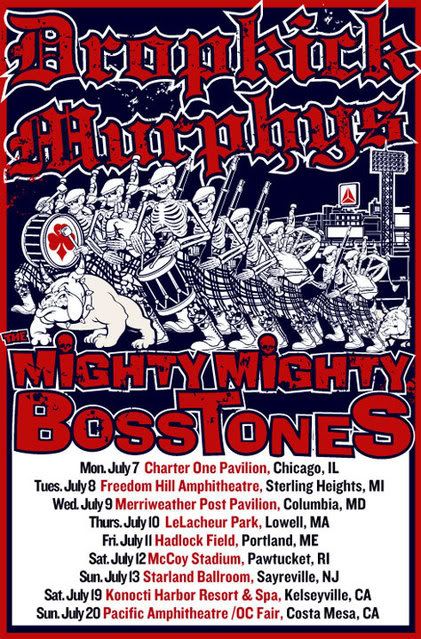 Yea, I know. I bitched about the Orange County Fair in a post last week. Well going to the Fair is much different that standing around directing traffic at the Fair.
I went to the Fair on Sunday night with some of my gal pals from work. We were smart and ate first (nasty Fair food is not too good for dinner, plus it's expensive). We then went into the concert. The concert consisted of 3 bands (The Vandals, The Mighty Mighty BossTones, and Dropkick Murphys).
The people watching at the concert was quite enjoyable. I felt out of place, cause I wasn't wearing black. Seriously, everyone was wearing black. Plus, I really didn't have my tattoo out on display.
I wanted some alcohol so I drug my friends around looking for something other than beer. I like beer, but I was not too impressed with their selection. I finally found a frozen margarita vendor. Seriously, $12 for a damn icey margarita, which totally gave me brain freeze.
The concert was pretty good. The crowd was pretty drunk.
Of course, I had to get a t-shirt. I waited in line with all the other crazies to get my damn shirt. The shirts were reasonably priced too, at $20. Usually concert shirts are about $35-40.
Well, I will end this post with a pic of me and my gals! Ignore the picture quality. I took it with one of my work cameras, which was not working very good.