I haven't updated you all in awhile about
the Great American Fish Tank Build.
It's taken some time, but it's coming together. We moved all of our smaller fishes to the bigger tank. We moved our smaller fish tank out of the kitchen, so now we have a usable kitchen counter back. We have added some new additions to the big tank, so let's meet them. Oh, and Angry Toddler named all the fish.
Biffy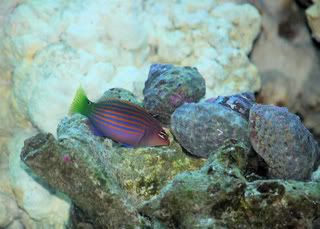 Bob
Snake