Today is October 1st. It's truly a happy time for us here in the Angry Household. I love Fall. I especially love all the Holidays that come with it. Right now we are gearing towards Halloween first. Angry Toddler keeps changing him mind on what he wants to be for Halloween. Two months ago, it was Darth Vader, this week it's a Storm Trooper from Star Wars.
So far, I bought him a Gymboree Army costume on e-bay. I always have 2-3 costumes for him, cause he changes his mind so much. But we also have several events to attend while wearing costumes, so we get our use out of it.
Angry Toddler keeps asking me what I am going to be now. Umm, I'm going to be The Momma. Ha!
Anyway, I thought I would post some cute pictures of Halloween past.
Angry Toddler's First Halloween, 2005
Second Halloween, 2006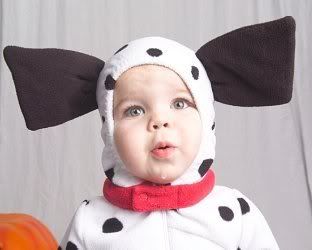 Third Halloween, 2007