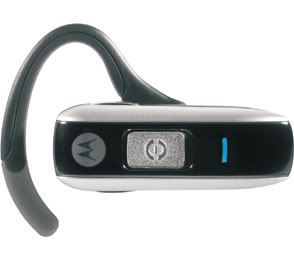 July 1st, a law went into effect here in California. You have to be hands-free while driving. While that caused an influx of sales for Bluetooth Cell Phone Accessories.
Now, everyone I see around here has a Bluetooth hooked on their ear. People, it's for while you are driving. It seriously drives me crazy when I see people walking around with their Bluetooth headset on their ear. It is not a fashion accessory.
You can take it off and put it away while you are not on the phone. Are you really that important that you need to have it on 24/7?
Just curious.