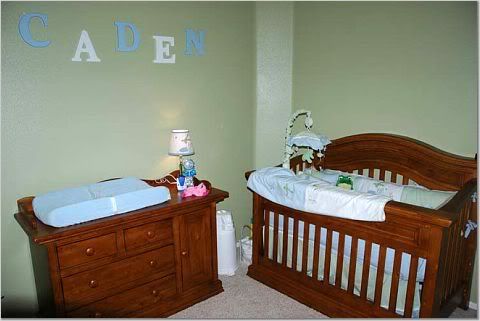 I know that some people have a bad taste in their mouth for Craigslist and E-Bay. I have been very successful with both of them since my son was born.
We have a small house and barely any room for storage. We don't plan on having any more children. So after each stage of babyhood, I would sell off the toddler's goodies.
The swing went first, then the Bumbo, and then the Jumperoo. Along the way, I sold my son's used clothing. This kid has always been a clotheshorse. He wore his outfits maybe two to three times and they were all brand names.
Last month, my mom bought Angry Toddler a big boy twin-sized bed. He kept falling out of his toddler bed, and coming into our room. I decided to play his nursery set on Craigslist. Unfortunately, it was during the Holidays and people were not looking to make large purchases like cribs and dressers.
Friday, I got an e-mail from someone who saw my ad. I set-up an appointment to meet with them on Saturday morning. I was at work when they came to see the furniture. Angry Husband was there with the toddler. AH called me and let me know that the furniture, indeed, had SOLD. I was soo happy. Now I could get my car back in the garage.
It's bittersweet, another chapter is babyhood has closed. We loved the furniture, but it is just not practical for our smaller house. We lived in a bigger house when we bought it. I remember when he climbed out of his crib for the first time, Christmas Eve 2006. We were in shock.
But I think that the toddler is getting used to his big boy bed. It also helps that I bought cool fireman sheets from Pottery Barn Kids.