Here are some photos taken while at LAX Nightclub in Las Vegas.
This picture was taken by Erica. This is a picture of Lindsay and I. Angry Julie is the one with the boy short hair, obviously.
The rest of these pictures were taken by
Spy on Vegas dot Com
.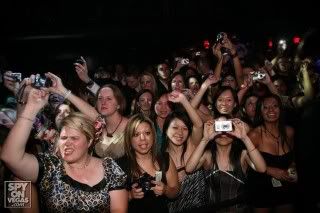 P.S. I swear I only had one drink. I have a 2 year old. I don't get out and party much anymore......