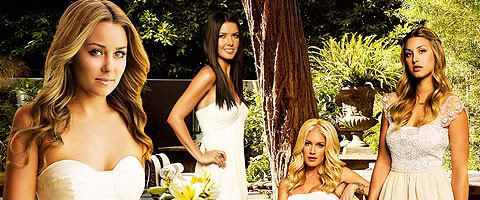 I was catching up on my TV shows via the Internet last night at work. I had missed two episodes of
MTV's "The Hills"
. Apparently my DVR at home did not tape them. MTV has a pretty good viewer online. Actually, I think it is one of the better sites to view full episodes. Usually there are no breaks in the shows, and they don't lock up.
I'm really getting sick of the "The Hills". It is truely a train wreck. They attempt to call this a reality show, but I don't think there's much reality to it. Seriously, it's really really bad acting.
Everyone is starting to get on my nerves. It seems like they "set-up" the people to be in certain situations. It's like, today, we are going to talk about "this topic", etc. I can't stand Heidi and Spencer. They are the most fake people on that show. Does anyone actually work? Besides the fake jobs that MTV created for these people.
I still do love Lauren Conrad though. She has let fame go to her head, but I feel in love with her when she was on Laguna Beach. Boy has she changed from her high school days.