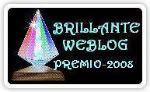 Jennifer at
Another Online Mom
gave me this cute little award a couple of weeks ago. So I'm passing it along to my blogging girlies!!! So here you'll are. Accept this award and pass it on.
1.
My Charmed Life (Londie)
2.
No Cheese Please (Manisha)
3.
Pieces of Me (Tamara)
4.
Beautiful Mess (Erica)
5.
Multi-Slacking Mamalicious (Holly)