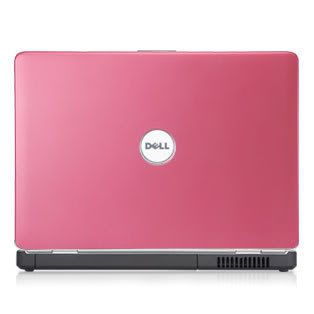 Isn't she pretty. She's a Dell Inspiron 1525 Laptop. Angry Husband got it for me for Valentine's Day.
She arrived on Monday. AH set it all up for me when I was working. I was soo surprised when I came home and found that it had been delivered. I also ordered a pretty pink mouse to match.
Angry Husband and I have been fighting over our home computer alot lately. He is playing this computer game, Tabula Rasa, which he is totally addicted to. He's not quite World of Warcraft or Everquest addicted, but it's getting close.
I haven't had much time to play with "Pinkie" yet, but I'm going to try more over the weekend. I've been starting to save my bookmarks and things on it.
Hopefully, I can start blogging more since it has wifi and I scouted out all the wifi sites in the city I work in.