I got a brand new laptop from Dell last February, 2008. I picked out the color especially for me, pink of course. I was very excited to get a new gadget. Except, it had Windows Vista on it. Vista was brand new and I did not know much about it. Angry Husband knew that it used a lot of memory and that was about it.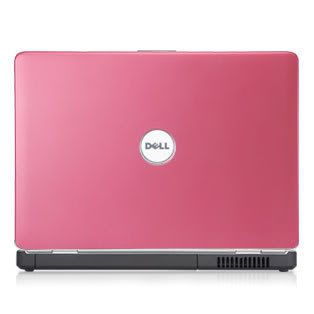 I received the laptop and started playing with it. I got frustrated with it the first week, but kept using it. I mostly used it for the internet. But slowly over time, it turned into a really expensive DVD player. It was sooo slow because Vista really uses alot of memory to function.
Everyone around me is going Mac. My next door enighbor has been using Apple products for years. I'm on my 3rd iPod. We have AppleTV. The next decision is obvious. We are going Mac. I vented to Angry Husband about a month ago that I wanted to throw my laptop on the 405 Freeway. He agreed. He told me that for Christmas, we would buy a iMac and that would be our gift to each other. I agreed that was a good decision.
When we received our tax return, Angry Husband told me to go and buy a Macbook. He knew that I was going to
BlogHer
in July and that I would need a reliable notebook. We had originally set aside money to buy a DVD system for my Tahoe. I was in shock. I felt a little guilty about spending that much money on myself. I did set aside a portion of money in my savings account. What have I been doing to get the rest of the funds? Craigslist! I sold my Dell laptop on there, plus other goodies (Louis Vuitton planner). I'm still a little short for the money, but I should have the rest of it by this weekend (Angry Julie gets paid!).
I'm very excited. I have been stalking the Apple store at least once a week for the past month. I can't wait to get my
MacBook
.