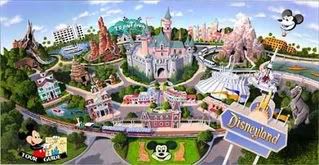 Where have we been? Well it's been a busy week. We decided to renew our season passes to Disneyland. We went to Disney two times this week. Angry Toddler was really excited to see Mickey Mouse. But, oh boy, it was expensive. We had to get two season passes and two parking passes. Angry Husband got parked too. He wants to take AT to Disney sometimes when I'm working, what a good daddy.
The first time we went to Disneyland, it got really cold all of a sudden. We didn't realize that it would be so cold. Ugh, of course parents of the year forgot to bring a jacket for their toddler. So we went in one of their many stores and bought a lovely zip-up hoody for the nice price of $39 plus a $10 ball that AT couldn't live without.
Last night, we went again. We picked Angry Toddler up from preschool at 3pm and drove to Disney. It was a nice calm day there. I think everyone thought that it was going to rain all night, so they didn't go to Disneyland. It was fantastic. We jumped right on the rides. We even got to the go on Finding Nemo. Seriously, we've been to Disneyland at least 15 times since this ride opened last year. We have never been able to get on the ride, since there was like a 2 hour wait.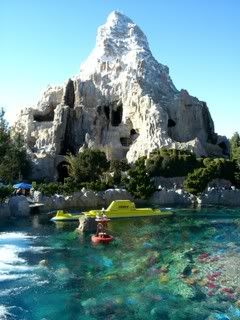 My review of the ride? It wasn't all that. I don't know why we wanted to go on it so bad. Angry Toddler loved it though. We were under the water and there were the Nemo cartoons. He thought it was fantastic. Angry Husband didn't like being trapped underwater with stinky people though. Ahh, one less ride we can ignore from now on!