Yesterday, we attended one of my BFF's daughter's birthday. Ruth's daughter, Athena was turning one. Ruth always makes her kiddos b-days a special event. I took my Nikon to the party yesterday. I rarely lug that camera around anymore, but since I knew we would be inside, I brought it. I also attached my slave flash to it, since her house is soo dark.
It's hard as a parent to organize everything, and get pictures of your event. I know, believe me, I've been there. So I knew that I could take about 200 pictures, edit them, and then just e-mail them to my friend.
Here are a few pictures, I took.
The Yummy Cake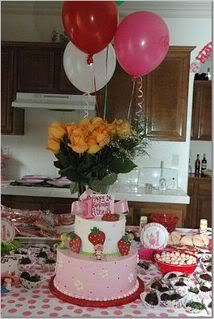 Miss Athena Eating Some Cake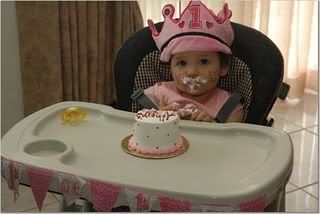 Angry Toddler Disguised as a Tiger